Translation Rights | Apr 12, 2012
Jennifer Egan and Karl Marlantes on IMPAC Dublin 2012 shortlist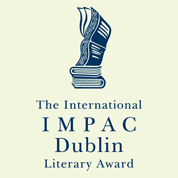 Jennifer Egan's A Visit from the Goon Squad and Karl Marlantes' Matterhorn are among the 10 authors on the 2012 IMPAC Dublin shortlist. The International IMPAC DUBLIN literary award is sponsored jointly by the city of Dublin and IMPAC, and constitutes the world's most valuable literary award for a single work of fiction in the English language. The prestigious annual prize aims to promote excellence in literature. In order for a title to be considered for the prize, the work must be submitted by a public library anywhere in the world.

Following 13 individuals over fifty years, ranging from the San Francisco 1970s music scene to the pre-Internet nineties to a post-war future, A Visit From the Goon Squad is a spellbinding novel. Hailed as 'moving and life-enhancing', it was awarded the 2011 Pulitzer Prize for Fiction.

Marlantes' Matterhorn is the story of a young Marine lieutenant, Waino Mellas, and his comrades in Bravo Company, who are dropped into the mountain jungle of Vietnam as boys and forced to fight their way into manhood. The author, a Vietnam War veteran himself, and began the novel in 1970, after being openly challenged by a group of young anti-war protestors. Matterhorn became the means by which he could make those, like the protestors, who were not there, understand his experience.

The winner of the award will be announced on 13 June.