Theatre, Film and TV | Apr 10, 2017
Jon Brittain's Rotterdam wins an Olivier Award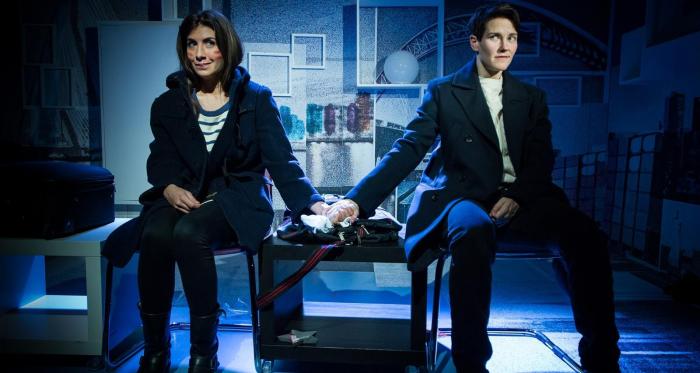 Jon Brittain's Rotterdam took home the prize for Outstanding Achievement in an Affiliate Theatre at the 2017 Olivier Awards.
Directed by Donnacadh O'Briain and produced by Hartshorn-Hook, Rotterdam opened at Theatre503 in 2015 before moving to Trafalgar Studios where it received outstanding reviews and an Evening Standard Theatre Award nomination in 2016.
A moving and sensitive exploration of gender identity and relationships, Rotterdam tells the story of lesbian couple Alice (Alice McCarthy), who is struggling to come out to her parents, and Fiona (Anna Martine) who tells Alice that she has always identified as a man.
Jon is a playwright, comedy writer and director who alongside his theatre work is developing projects with the BBC.
Rotterdam is transferring to Broadway for a two month run at 59E59 Theaters this May.