Theatre, Film and TV | May 13, 2015
Jonathan Strange & Mr. Norrell comes to BBC One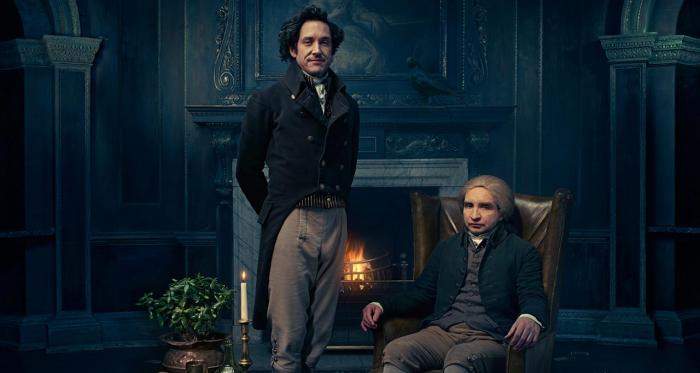 Jonathan Strange & Mr. Norrell, the seven part series adapted by Peter Harness from the bestselling novel written by Susanna Clarke and directed by Toby Haynes, begins on BBC One.
Set in 19th century England, Jonathan Strange & Mr. Norrell is a mystical tale of Mr. Norrell (Eddie Marsan), a clandestine magician, who aims to make magic popular once more in the realm by travelling to London and resurrecting a young girl from the dead. However, once in London, he encounters a rival magician Jonathan Strange (Bertie Carvel) and their relationship and rivalry flourishes.
Previously, Peter Harness has written the BAFTA award-winning adaptation of the Wallander series for BBC One starring Kenneth Branagh as well contributing episodes to the BBC's cult series Doctor Who.
Toby Haynes directed the infamous finale to the second series of Sherlock – The Reichenbach Fall – which was the 3rd most watched TV show of the decade in the UK.
The book by Susanna Clarke was a huge bestseller when it was published in 2004 with the fantasy writer Neil Gaiman declaring it "The finest English novel of the fantastic written in the last seventy years."
After a preview screening, Nick Horton from Den of Geek said "I don't think it's hyperbolic to say that Jonathan Strange & Mr Norrell is the finest new drama that's been on our screens this decade"
Jonathan Strange & Mr. Norrell broadcasts on Sunday 17th May at 9pm on BBC One.
Watch the trailer below: