Theatre, Film and TV | Feb 26, 2018
Jude Tindall and Paul Matthew Thompson's 'Shakespeare & Hathaway' premieres on BBC One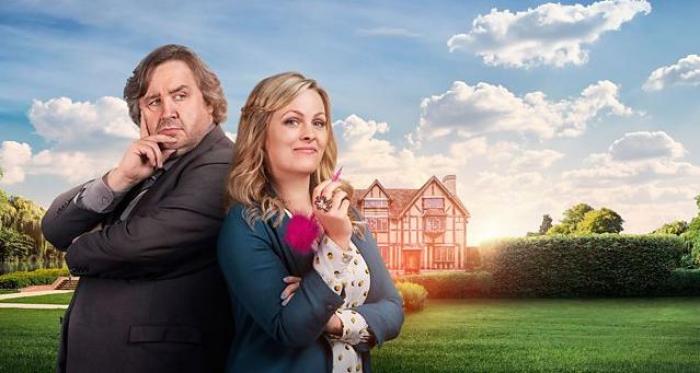 Shakespeare & Hathaway, written and created by Jude Tindall and Paul Matthew Thompson, will premiere on Monday 26th February on BBC One at 2.15pm.
The ten-part drama from BBC Studios starring Mark Benton and Jo Joyner sees Frank Hathaway, a hardboiled private investigator, and his rookie sidekick Lu Shakespeare form the unlikeliest of partnerships as they investigate the secrets of rural Warwickshire's residents.

Beneath the picturesque charm lies a hotbed of mystery and intrigue: extramarital affairs, celebrity stalkers, missing police informants, care home saboteurs, rural rednecks and murderous magicians, embezzling accountants and abducted au pairs, blackmail, comp claims and custody cases, all-night stake-outs and professional hits. Our odd couple of detectives will put the world to rights as they snoop and pry. They disagree on almost everything, yet somehow, together, they make a surprisingly effective team. Although they would never admit it.

Jude Tindall is the lead writer on international hit Father Brown and has also written on Casualty, Land Girls and Doctors. Paul Matthew Thompson is a writer and storyliner for Casualty and Holby City. He has also written on Eastenders, Doctors, Father Brown and Vera.
Watch the first episode 'O Brave New World' on BBC One, Monday 26th February at 2.15pm.