Theatre, Film and TV | Mar 14, 2022
Jude Tindall's The Sister Boniface Mysteries debuts on UKTV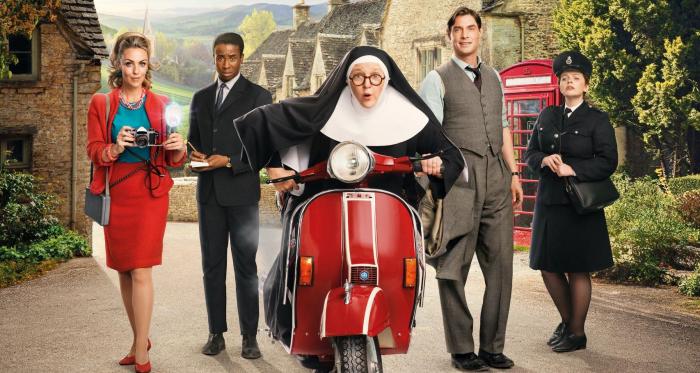 The Sister Boniface Mysteries, created and written by Jude Tindall, debuted on UKTV over the weekend.
Set in the village of Great Slaughter in 1960s rural England, the series follows the crime solving adventures of moped riding Sister Boniface of St Vincent's convent, played by Lorna Watson, who was first seen in the role in the hit BBC1 sleuthing series Father Brown alongside Mark Williams as the crime-solving priest.
The Sister Boniface Mysteries airs on UKTV on Friday nights at 9pm. There are twelve episodes in the series, each is 45 minutes long. The series previously debuted on Britbox US in February.