Actors | Nov 27, 2013
Katherine Rose Morley and Oliver Coopersmith lead in Once a Catholic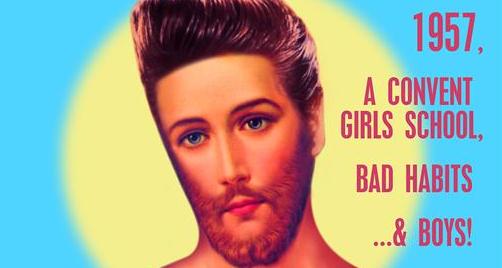 Katherine Rose Morley and Oliver Coopersmith star in Kathy Burke's production of Once a Catholic at the Tricycle Theatre.
Mary O'Malley's comedy is set in the sordid world of a 50's convent and follows three girls – Mary, Mary and Mary – of Form 5A of the Covent of Our Lady Fatima through their sexual awakening in the sheltered confines of the strict convent school at which men and lust aren't high on the list of concerns.
Katherine Rose plays Mary Gallagher, the most sensible of the three girls, though something of a dark horse. She willingly goes off with Mary McGinty's boyfriend Derek.
Oliver plays Cuthbert, a sophisticated catholic sixth-former, who drinks and smokes cigarettes.
Once a Catholic runs at the Tricycle until Saturday 18th January when it will then transfer to the Royal Court Liverpool until February.