Heritage | Jun 9, 2021
Kay Dick's forgotten masterpiece THEY to be republished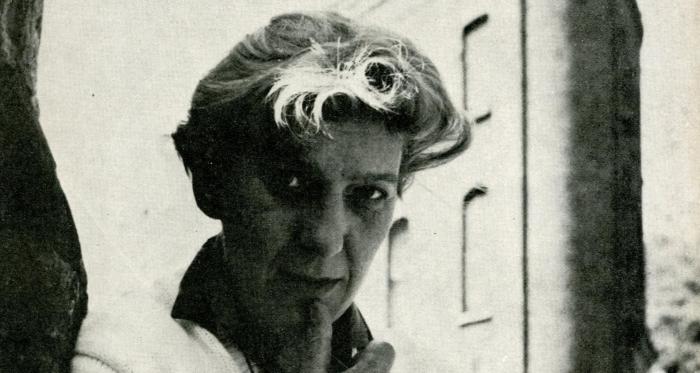 Curtis Brown Heritage are excited to announce the impending republication of Kay Dick's forgotten masterpiece, They: A Sequence of Unease (1977), which will be reissued internationally in 2022.
Becky Brown, the Heritage agent behind the rediscovery, bought a second-hand copy on a whim in an Oxfam charity shop. Intrigued by the striking cover and the unknown name, she paid 50p and read it overnight, then set about tracing and signing the Dick Estate.
UK rights have since been sold to Ella Griffiths at Faber & Faber, Canadian rights to Rick Meier at Knopf Canada, and US rights to Lucy Scholes at McNally Editions. Scholes, who simultaneously and independently found They, and wrote about it in her Paris Review column, "Re-Covered", declared the novel a "forgotten dystopian masterpiece". Translation rights have been sold in four territories to date: to Arche Verlag in Germany, Le Livre de Poche in France, ARTRAGE in Poland, and Can Yayinlari in Turkey.
They is a literary novella comprised of nine interlinked episodes in the life of a nameless protagonist fleeing a faceless oppressor, an organisation known only as "They". She – or perhaps he, we are never told – lives in a near-future Britain where creative expression has been demonised, culture destroyed, and unbridled savagery encouraged and celebrated.

Her landscape is the coast and the countryside, her friends are the last few artists, writers, thinkers and craftspeople. Together they live transient lives as they try to avoid the roaming bands of people who make up "They", which is more a mindset than it is an organisation.
Unlike the famous fictional dystopias – whether Bradbury's, Atwood's, Orwell's or Huxley's – there is no all-powerful leader, "They" is just a consensus, a swelling multitude of people, a mob. Within their simple violence and their rejection of difference we can see the recognisable and essential elements of everything from the MAGA movement to Twitter storms. Dick herself is more concerned with the emotional consequences of dystopia than with the rules and structures that build it. She narrates – mercilessly, unflinchingly – the struggle to maintain a self when it cannot be nurtured by self-expression.

Kay Dick (1915-2001) was a novelist, writer, and editor. She became the first female director of an English publishing house at the age of 26. She and her long-term partner, the novelist Kathleen Farrell, were at the centre of London's literary scene and her fingerprints can be seen on everything from Public Lending Right (for which she campaigned tirelessly) to Animal Farm (George Orwell inscribed her copy with "'Kay – To make it and me acceptable" in recognition of her editorial work). They was Dick's penultimate novel and won the 1977 South-East Arts literature prize.
The Estate of Kay Dick said: "Kay would be delighted to see her prize-winning novel rediscovered. Her vision was both astute and prescient: as bureaucracy and governmental control proliferate, They pleads for the intellectual and personal freedoms that are being so rapidly eroded today. The novel is a poignant celebration of creativity and an anguished reminder of all we hold dear. We're thrilled that They is finally being recognised as the lost masterpiece it is."