Books | Mar 31, 2020
KID NORMAL digital audiobook released for free download by Greg James and Chris Smith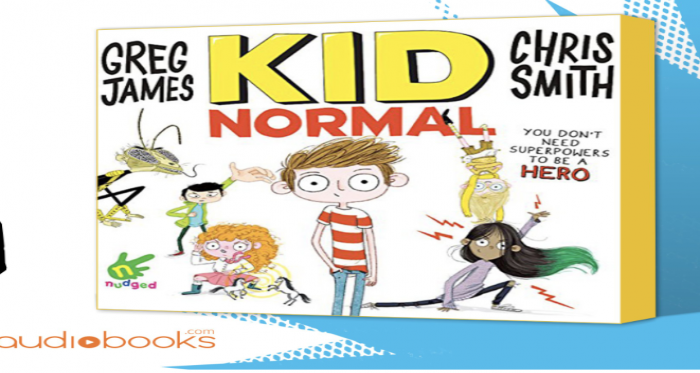 Bestselling children's authors Greg James and Chris Smith have announced that they are giving away the first book in the Kid Normal series for free on digital audiobook.
In an announcement viewed over 400,000 times on social media, Greg James and Chris Smith explained that "at this time, joyful things are more necessary and more important than ever. This is a gift from us to you to enjoy with your entire family". Narrated by the authors, Kid Normal was shortlisted for Audiobook of the Year and The Waterstones Children's Book Prize, and tells the story of Murph Cooper, an ordinary boy who finds himself at a very extraordinary school… Accidentally enrolled at a school for superheroes, unlike his fellow students, Murph can't control the weather, fly or conjure tiny horses from thin air, but his totally normal abilities might just be what the world needs.
The initiative is backed by audiobook publisher W F Howes, and the audiobook is now available for everyone to download for free from major digital retailers including Audible, iTunes and Google Play.