Theatre, Film and TV | Jul 27, 2021
Lava by Benedict Lombe, directed by Anthony Simpson-Pike opens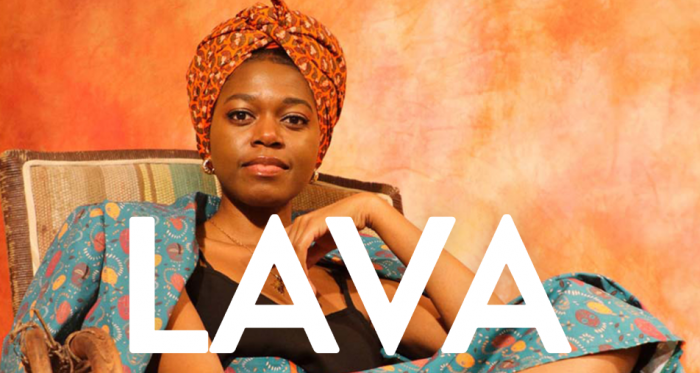 LAVA written by Benedict Lombe and directed by Anthony Simpson-Pike,​received excellent reviews following its press night at The Bush Theatre.
When a woman receives an unexpected letter from the British Passport Office, she is forced to confront an old mystery: why does her South African passport not carry her first name? Armed with the wisdom of favourite 90s TV shows, she sets out on a journey that will take her back to the turmoil of Mobutu's Congo, growing up in post-Apartheid South Africa, moving to Ireland and finding love in a hostile England, Benedict Lombe's Lava is an explosive debut that will turn the way you see the world on its axis.
Here's what critics have to say about LAVA:
★★★★ Under Anthony Simpson-Pike's direction, [Adékoluẹjo] controls the stage with such ease, oozing charm and confidence. Lombe's words are told with pleasure and woven with sharp bites of comedy. The Guardian
★★★★ Lava is delightfully ungoverned. I can see a different universe where I might have described it as more lecture than theatre. But the quality of the writing, of Adékoluẹjo's performance, and Anthony Simpson-Pike's direction keep it on the side of urgency. Evening Standard
★★★★ Lava is an engrossing and exciting piece of theatre. But that is far from the only reason you should see it. It is intimate, nostalgic details [..] that really give the production life. What's On Stage
The play will also be live streamed and tickets for both online
and in person shows are available here, available until 13 August.