Actors | Dec 28, 2018
Les Miserables lands on BBC One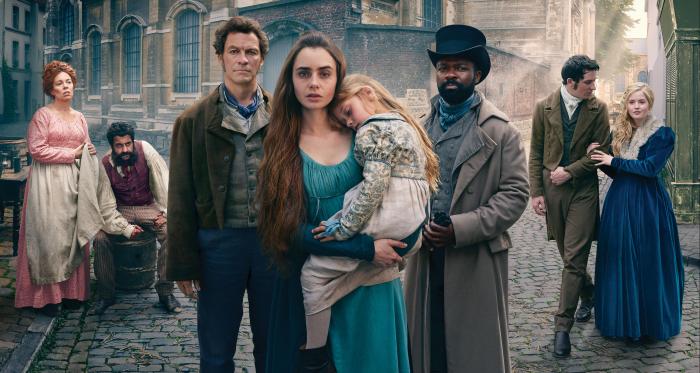 The BBC's new adaptation of Victor Hugo's Les Miserables airs on Sunday 30th December at 9pm.
Adapted by Andrew Davies, this new six part drama explores Hugo's epic novel about revolutionary France in the 19th Century.
Ellie Bamber and Erin Kellyman star as Cosette and Eponine, with Joseph Quinn as Enjolras, Archie Madekwe as Courfeyrac and Turlough Convery as Grantaire.
Lia Giovanelli plays Young Cosette, with Tsion Habte as Germaine, Isis Hainsworth as Marie Claire, Leah Harvey as Matelotte and Ayoola Smart who plays Zephine.