Actors | Oct 4, 2019
LFF 2019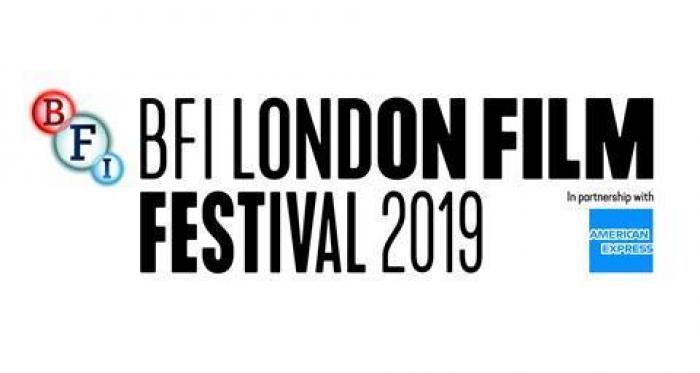 London Film Festival is now underway and features a host of films starring Curtis Brown clients.
In the festival's opening film, Dev Patel plays the titular David Copperfield in Armando Iannucci's The Personal History of David Copperfield. Fisayo Akinade, Morfydd Clark, Sophie McShera and Paul Whitehouse also feature.
Robert Pattinson stars as an officer of the Empire in Waiting for the Barbarians, a film adaptation of J. M. Coetzee's allegorical novel of the same name. Wil Coban, Harry Melling, Bill Milner and Sam Reid also feature in this stark exploration of imperialism.
Robert Pattinson also stars as the Dauphin in The King. Directed by David Michôd, The King is based upon the plays of Shakespeare's Henriad and sees Timothee Chalamet's wayward Prince Hal come to ascend the throne and bear the weight of the crown. Edward Ashley also features as Cambridge.
Billie Piper's directorial debut Rare Beasts will have a premiere at the festival. Billie stars as Mandy, opposite Leo Bill as Pete, in an anti rom-com skewering the nuances of gender politics.
Stellan Skarsgård features alongside Harvey Keitel and Julian Sands in The Painted Bird, a black and white film showing the desolation in Eastern Europe towards the end of the Second World War.
In a remake of the Danish film Silent Heart, Blackbird stars Sam Neill and Ansoon Boon. Susan Sarandon plays a dying matriarch who gathers her family for one final weekend before she plans to seek out euthanasia.
Morfydd Clark stars as Maud in the psychological horror thriller Saint Maud. Maud is hired as private nurse to Amanda, a glamorous former dancer and choreographer, and soon becomes obsessed with her patient. Turlough Convery also features.
Eternal Beauty stars Billie Piper and follows a woman's stark reassessment of her life, love and relationships after the jarring shock of being left at the altar. Morfydd Clark also features.
Phoebe Austen and Goran Kostic feature alongside Ben Whishaw and Emily Beecham in Little Joe, a horror film exploring the untold potential consequences of humans genetically modifying nature.
Ruby Stokes features in Rocks. Directed by Sarah Gavron, Rocks centres Rocks and her group of friends all growing up in East London. When there's a crisis in her family, Rocks struggles to take care of her brother and survive alone.
Martin Scorsese returns with his new feature The Irishman, which features Rebecca Faulkenberry. Based on Charles Brandt's memoir I Heard You Paint Houses, the film follows Frank "The Irishman" Sheeran and his involvements with the Bufalino crime family.
Jack McMullen stars alongside Christian Bale and Matt Damon in James Mangold's latest feature Le Mans '66. The film is named for the 24-hour car race in Le Mans, France that Ferrari normally dominated. The film depicts how in 1966 Ford set out to build a car that might finally rival Ferrari in this infamous race.
Hazel Doupe and Ned Dennehy feature in Calm with Horses, the film is set in Ireland and focuses on Arm, a former boxer who is struggling to maintain his sense of morality while involved in the local drug trade.
In 1862, scientist James Glaisher and pilot Amelia Wren combine forces to take a hot air balloon higher into the sky than has ever been done before. Tom Harper's The Aeronauts sees them fight for their lives in their risky endeavor. Thomas Arnold, Phoebe Fox, Robert Glenister and Lisa Jackson all feature.
In Hope Gap a couple and their children are rocked by their father's announcement he is leaving their mother for a younger woman. Aiysha Hart features in this tale about the disillusion of a marriage after 29 years.
Official Secrets tracks the story of whistle-blower Katharine Gunn who revealed British government secrets about their international policy in the lead up to the invasion of Iraq. Adam Bakri plays her husband in this taut thriller about international policy and war.
Conrad Khan stars as Tyler in County Lines, also featuring Carlyss Peer. The film depicts the practice of using children to traffic drugs between urban cities and rural areas, which Tyler is sucked into.

Rona Morison, Sally Messham, Marli Siu and Jack Greenlees star in in The Sopranos, a tale set in the 1990s centered on a group of Catholic School girls ostensibly going to Edinburgh for a singing competition but really seeking to let loose.
Asim Chaudhry features in Michael Winterbottom's Greed, a comedic mockumentary film centered on a fashion mogul who has become notorious for sketchy dealings and failed ventures. Unable to accept his public downfall, the film sees him throw an extravagant party despite a trail of bankruptcies and a ruined legacy.
Joseph Quinn stars in Make-Up, in which a couple go on holiday to a remote holiday park but the girlfriend soon develops growing suspicions that her boyfriend is cheating on her.
Lisa Jackson features in the short film End-o, a black comedy about a woman with Endometriosis and her struggle with sex.