Actors | Sep 25, 2015
Life starring Robert Pattinson opens in the UK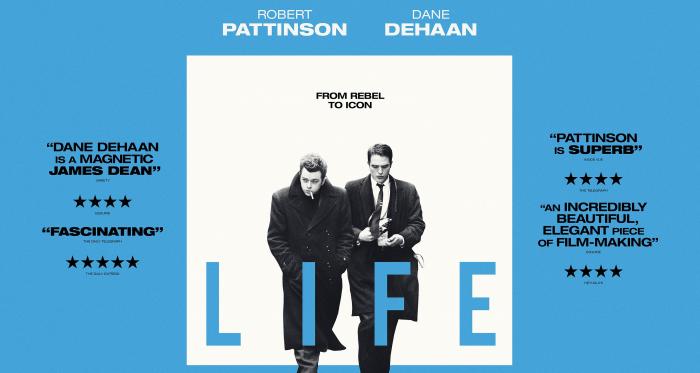 Life, the new feature film from Anton Corbijn starring Robert Pattinson and Dane Dehaan, opens in the UK following its premiere at the Berlinale International Film Festival in February.
Life is a snapshot in time. The film tells the story behind the 1955 Life magazine photo essay by Dennis Stock of then-rising star James Dean, and offers an inside look at some of Hollywood's most iconic images and the life of a gifted, but troubled man.
Robert Pattinson stars as Dennis Stock, the photojournalist from New York whose black and white photograph of Dean on a rain soaked day in Times Square became one of the most reproduced photographs of the post-war period. Robert was most recently seen in David Michod's The Rover opposite Guy Pearce and Werne Herzog's Queen of the Desert. He is currently shooting Lost City of Z opposite Charlie Hunnam and Sienna Miller.
Life opens in cinemas across the UK on 25th September.