Comedy | Jan 15, 2021
London Hughes lands first Netflix Stand-up Special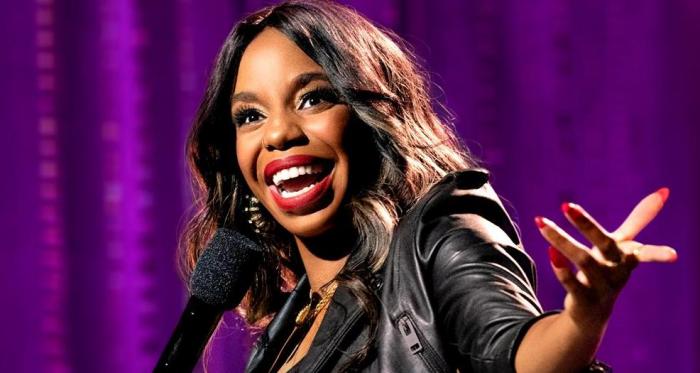 London Hughes is making her first stand-up special for Netflix, produced by Kevin Hart's production company HartBeat Productions.
The hour-long special, entitled London Hughes: To Catch a D*ck will stream on Netflix on December 22nd. This debut comedy special first launched in the U.K. and earned her the distinction of being the first British Black woman to be nominated for the Edinburgh Comedy Best Show Award in 39 years.

"I'm thrilled to be working with the legend that is Kevin Hart, and I'm so excited for the world to see this special," said Hughes. "After the crazy year we've had, we could all do with a good laugh and some good d*ck."

In the special, Hughes reflects on how she is "awesome, successful, attractive…has no gag reflex and yet somehow [is] incredibly single," Netflix explained. In order to break down how that happened, Hughes is using her platform to "explore the complete mystery of why the world is full of desirable [and] brilliant but single women — who definitely don't need a man but wouldn't mind the option."

London Hughes: To Catch a D*ck is directed by Kristian Mercado and executive produced by Kevin Hart, Smiley, Leland Wigington and Tiffany Brown for HartBeat, as well as Troy Miller for Dakota Films.

​