Theatre, Film and TV | Sep 10, 2015
London Road, The Ones Below and Kill Your Friends at Toronto Film Festival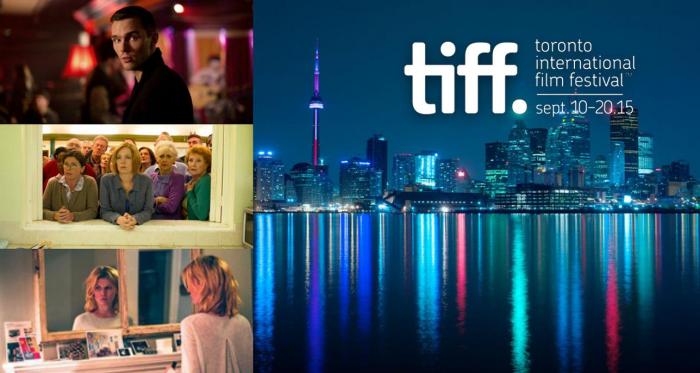 Rufus Norris, David Farr and John Niven all have films showing as part of the Toronto International Film Festival.
London Road, directed by Rufus Norris, is the critically acclaimed film adaptation of the National Theatre stage show with choreography by Javier de Frutos. Produced by Cuba Pictures, the documentary musical is set within the community of London Road in Ipswich, following their response to the Ipswich murders. The film retains the original National Theatre cast including Kate Fleetwood, Nick Holder and Rosalie Craig, who are joined by Olivia Colman and Tom Hardy. London Road opened in the UK in June 2015 to critical acclaim and will receive its International premiere at Toronto Film Festival on 10th September.
The Ones Below, written and directed by David Farr, is a tense thriller set in an ordinary North London home. When pregnant Kate (Clemence Poesy) discovers that her new downstairs neighbour Teresa (Laura Birn) is also expecting a baby they quickly bond. However, after a quiet dinner party results in tragedy, Kate is left questioning whether Teresa and her partner Jon are all that they seem. Produced by Cuba Pictures, The Ones Below is David's directorial debut and its showing at Toronto International Festival on 13th October will be the World Premiere.
Kill Your Friends, adapted by John Niven from his own novel about an ambitious young record company A&R man, receives its North American premiere at the festival. The dark comedy is directed by Owen Harris and follows Steven Stelfox (Nicholas Hoult) as he schemes his way through the Britpop era to ensure that he is top dog at the record company. John is currently working on the film adaptation of How to Build a Girl, with Caitlin Moran and an adaptation of his novel The Sunshine Cruise Company, which has been optioned by Donna Gigliotti.
Barbados written by George Kay and directed by Misha Manson Smith will feature as part of the Short Cuts Programme 2. Staring Michael Sheen, the short evolves around the surprising confessions made by a father to his son following the sight of police officers on his suburban street.
Toronto International Film Festival runs from 10th – 20th September and further details and tickets can be booked via the TIFF website.