Translation Rights | Nov 26, 2014
Lynsey Addario awarded the Maria Grazia Cutuli Prize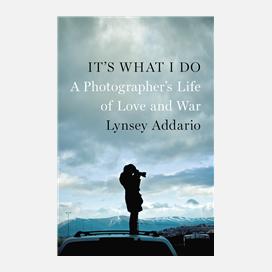 Lynsey Addario has been awarded the Maria Grazia Cutuli Prize for international journalism on November 21st in Santa Venerina, Italy.

This is the tenth year the prize has been given. It was created in honor of Maria Grazia Cutuli, foreign correspondent for the Italian newspaper Corriere della Sera who was killed along with three colleagues on November 19th in Afghanistan.

Lynsey Addario is an American photojournalist who regularly photographs for The New York Times, National Geographic, and Time Magazine. Lynsey has been the recipient of numerous awards, including the MacArthur Fellowship, or 'Genius Grant' 2009. She was part of the New York Times team to win the 2009 Pulitzer Prize for International Reporting, for her photographs in Talibanistan, Sept 7, 2008. In 2010, Lynsey was named one of 20 women on Oprah Winfrey's Power List, 2010, for her 'Power of Bearing Witness.'

Her account of the horrifying and amazing events she witnessed over the past fifteen years, It's What I do: A Photographer's Life of Love and War, will be published in February 2015 by Penguin in the US and Little, Brown in the UK.