Books | Sep 18, 2019
Margaret Atwood, Adele Parks and Adam Kay are Sunday Times number one bestsellers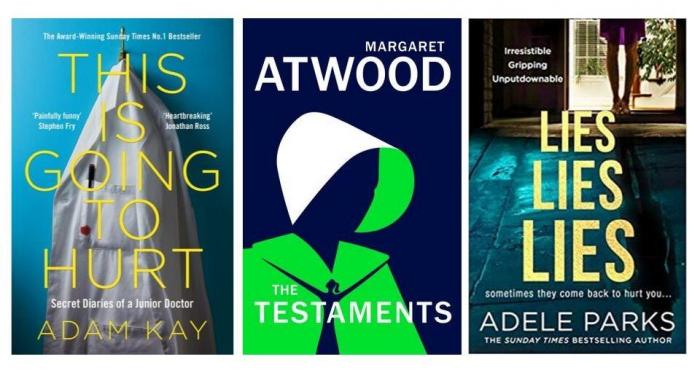 Margaret Atwood, Adele Parks and Adam Kay land the top spots in this week's Sunday Times Bestseller chart.
Atwood's highly anticipated sequel to The Handmaid's Tale, The Testaments, is number one in Fiction Hardback, following a week of record breaking sales. Read more about The Testaments here.
Lies, Lies, Lies, the compelling domestic thriller from Adele Parks, is number one in Fiction Paperback whilst Adam Kay celebrates another week at number one in General Paperback with his runaway bestseller, This is Going to Hurt.
Please see below for the full list of our authors in this week's bestseller charts:


Sunday Times Fiction Hardback:

#1. Margaret Atwood, The Testaments. Chatto and Windus

#10. Tracy Chevalier, A Single Thread. The Borough Press


Sunday Times Fiction Paperback:

#1. Adele Parks, Lies Lies Lies. Harper HQ

#2. Margaret Atwood, The Handmaid's Tale. Vintage

#6. Harriet Evans, The Garden of Lost and Found. Headline


Sunday Times General Hardback:

#2. Matthew Syed, Rebel Ideas: The Power of Diverse Thinking. John Murray

#6. Philippa Perry, The Book You Wish Your Parents Had Read. Penguin Life


Sunday Times General Paperback:

#1. Adam Kay, This is Going to Hurt. Picador