Actors | Jun 16, 2014
Mark Benton & Karl Davies lead a cast of Curtis Brown talent in Hobson's Choice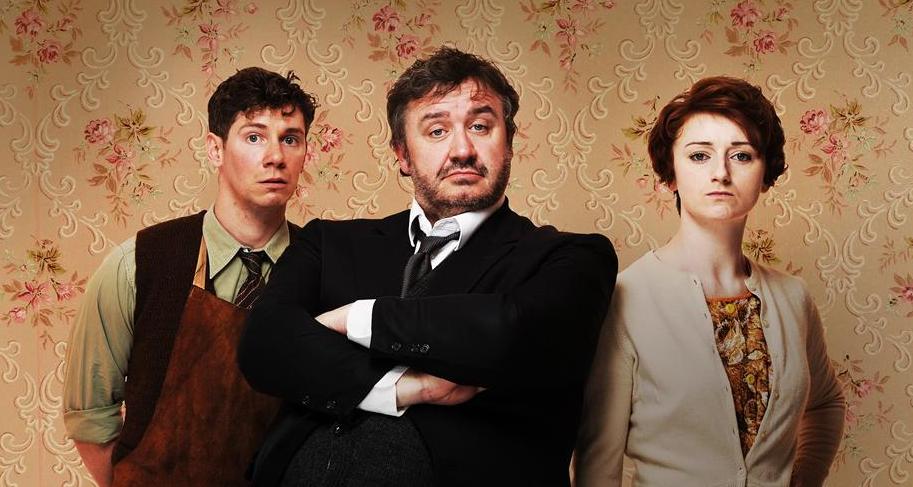 Mark Benton, Karl Davies, Hannah Britland, Leon Williams and Tom Deering open in Hobson's Choice at the Regents Park Open Air Theatre.

Set in Salford in the swinging 60s, Hobson's Choice, directed by Nadia Fall, tells the tale of bombastic bootshop owner Henry Horatio Hobson (Mark Benton) and his daughter Maggie. Maggie, though plain, has an eye for business. She is also intent on marrying the long-suffering bootmaker Willie Mossop (Karl Davies). When Maggie and Willie marry against her father's wishes and set up their own boot-making business, Hobson's future looks uncertain.

Mark Benton plays protagonist Henry Horatio Hobson, who spends too much time drinking with the fellow members of the masons at the Moonrakers Arms and not enough time on his business. Mark most recently starred in the last series of Strictly Come Dancing and can soon be seen in the forthcoming second series of The Job Lot on ITV.
Karl Davies, who recently played Prentiss in the BBC's WWI drama series The Crimson Field to much acclaim and Daniel in Happy Valley for BBC1, plays Will Mossop – a young cobbler who works for Hobson. Will is a brilliant shoe maker if not hugely underpaid, a fact well recognised by Mrs Hepworth who commissions Will and only Will to make her daughter's boots from now on, obviously to Hobson's annoyance."
Hannah Britland plays Vicky Hobson, a young romantic dreaming of escape through novels, fashion and handsome young men. Hannah recently starred as 'Sam', as a regular cast member in Channel 4's Fresh Meat alongside Jack Whitehall.
Leon Williams is Fred Beenstock, the respectable son and a Salford tradesman who is courting Vicky. Leon most recently took part in the UK tour of One Man, Two Guvnors.
Tom Deering is the musical director of Hobson's Choice. Most recently Tom was Musical Director for From Here to Eternity at the Shaftesbury Theatre, The Colour Purple at the Menier Chocolate Factory, and was musical supervisor on the UK Premiere of In the Heights at Southwark Playhouse.
Hobson's Choice runs at Regent's Park until Saturday 12 July.