Books | Apr 30, 2021
Matson Taylor and Anthony Horowitz Selected for Richard & Judy Book Club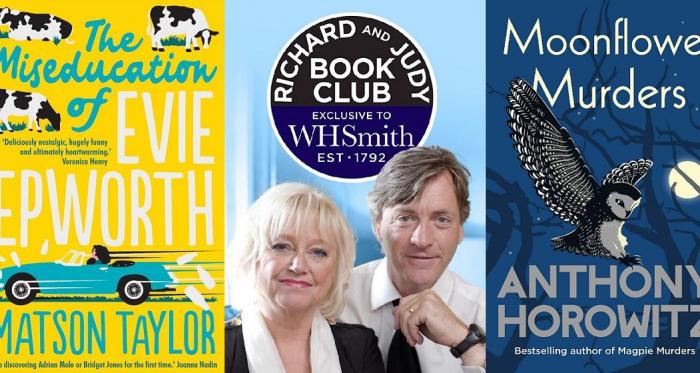 The Richard & Judy Book Club have unveiled their latest roster of titles to be featured in W H Smiths stores. Among the six books are Curtis Brown clients, The Miseducation of Evie Epworth by Matson Taylor and Moonflower Murders by Anthony Horowitz.

The Miseducation of Evie Epworth is the debut novel from Matson Taylor, following the hilarious and sometimes shambolic adventures of 16 year old Evie, in 1960s Yorkshire. Speaking on the title, the Book Club comments: 'You can't go wrong with a wicked stepmother story, and that's what this is – but with lashings of quirky humour and larger-than-life characters… Sit back and enjoy writer Matson Taylor's wild ride.' The book was released by Simon & Schuster in 2020 and was named as part of BBC Radio 2's Book Club.

Moonflower Murders is the sequel to Anthony Horowitz' international bestseller Magpie Murders, following retired publisher Susan Ryeland as she lives the dream running a hotel on a sun-kissed Greek island with her long-term boyfriend. But things aren't quite as idyllic as they seem, and she finds herself missing her old life. So when an English couple arrive at the hotel, with a strange tale of murder, a missing daughter, and a connection to a book she once edited, she flies home immediately to investigate. The Book Club said: "Anthony Horowitz is so good at pivoting his stories onto their heads, launching his characters in totally unexpected new directions… what a sequel. We LOVED it." Moonflower Murders is published by Cornerstone.