Theatre, Film and TV | Sep 2, 2015
Matt Lipsey directs Ruby Robinson for Sky Arts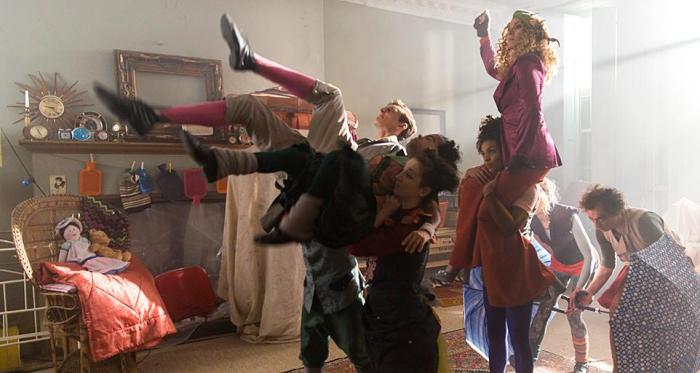 Matt Lipsey directs Ruby Robinson, which will show on Sky Arts on Thursday 3rd September and will repeat on Wednesday 9th September 2015.
The silent comedy, which was written by Mike Wozniak and produced by King Bert, will play as part of Sky Art's physical comedy season. Kim Cattrall, of Sex and the City fame, plays Ruby, a lonely woman who shares a large, dilapidated house with a troupe of acrobats. While she longs for a visit from her nephew, she comes to learn that those who care about her most, may have been right under her nose all along.
Matt's recent credits include The Boy in the Dress and the second series of Big School both for BBC1. He is currently directing the adaptation of David Walliams' Billionaire Boy, also with King Bert.
Ruby Robinson plays on Sky Arts at 9pm on Thursday 3rd September and repeats at 10:30pm on Wednesday 9th September.