Translation Rights | Oct 29, 2018
Matthew Johnstone finalist for Australian Mental Health Award 2018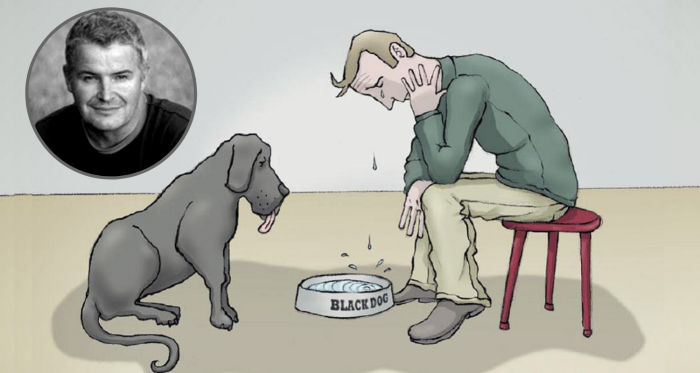 Matthew Johnstone has been announced as a finalist for the 2018 Australian Mental Health Award. The Award selects six people from the Australian community who they believe have made an outstanding contribution to mental health advocacy.
Matthew Johnstone is an author, illustrator and public speaker who advocates for mental health awareness and care. He writes about his own mental health journey, gives help to those suffering with depression and other mental health issues, and describes how his own experiences changed him as a person.

His first illustrated book, I Had a Black Dog, on what the experience of depression is like, was published by Pan Macmillan in 2005. It was made into a video for the World Health Organisation in 2012. Other books by Johnstone include the UK bestsellers Living with a Black Dog and The Alphabet of the Human Heart.
The Australian Mental Health Award is in its third year. Other nominees included Emeritus Professor Gavin Andrews, a recently-retired clinician, teacher and researcher with a career in mental health ranging over 60 years, and Jane Pirkis, the Director of the Centre for Mental Health at the University of Melbourne, whose work focuses on how to improve the mental health of populations.

Johnstone wrote on his website about the nomination, saying:
"When I worked as a creative in advertising there was a great importance on winning awards (probably still is)…the chances of your career ascending, was generally dependent on winning a few of these prized doorstops…
Tonight I'm going to an award night of a different kind; it's the 2018 Australian Mental Health Award and I'm one of 6 finalists. I'm not fazed whether I win it or not; it's simply a great honour to be nominated."