Presenters | Nov 7, 2019
Mortimer And Whitehouse: Gone Fishing renewed for third series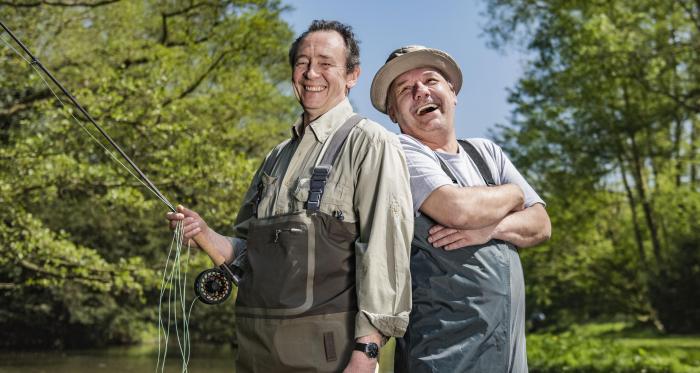 Paul Whitehouse and Bob Mortimer return to our screens in Summer 2020 with Series 3 of Mortimer and Whitehouse: Gone Fishing.
Following the success of Series 1 and 2, the pair will continue to travel the length and breadth of the UK on weekly fishing trips — complete with discussions about everything from friendship and food, to their impending mortality.
BBC Two controller Patrick Holland said: "When Paul and Bob first came to see us three years ago with the idea of making a series about fishing, we couldn't have imagined their daft idea would become one of the most loved shows on TV. Brimming with friendship, care, beauty, escape and a bit of fishing, it's a show we are so proud of."