Translation Rights | Jun 20, 2019
Murakami and Pavlenko winners of the Prix Babélio 2019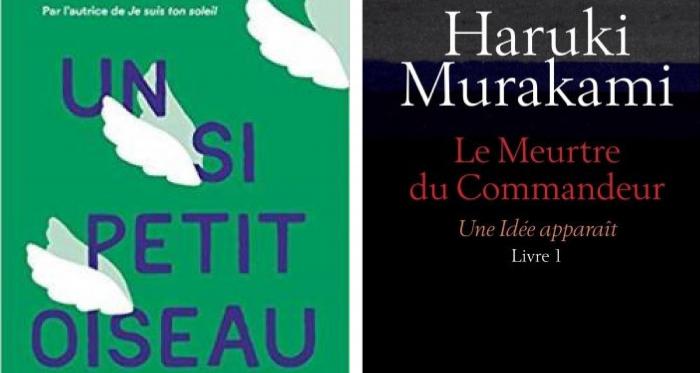 Haruki Murakami has won this year's Prix Babelio in the Foreign Literature category, for the first volume of Killing Commendatore, and Marie Pavlenko wins the Young Adult category for Un Si Petit Oiseau (Fly Away). The French-language platform is similar to Goodreads, and boasts 800,000 users. A popular vote decided the winner of each of the ten categories, which all counted a shortlist of ten titles.

Killing Commendatore charts the story of an unnamed 36-year old portraitist as he escapes the wreck of his marriage. It is Murakami's fourteenth novel, and is published in Japan by Shinchosha, the US by Knopf, the UK by Harvill Secker, and France by Éditions Belfond.

Un Si Petit Oiseau, winner also of the Prix de la Librairie des Enfants this year, follows 19 year-old Abigail who is returning to daily life after a terrible accident and, through a beautiful friendship, finds strength in wartime poetry. It is published by Flammarion in France and Lira Books in Hungary.