Theatre, Film and TV | Mar 10, 2020
My Left Nut streaming on BBC Three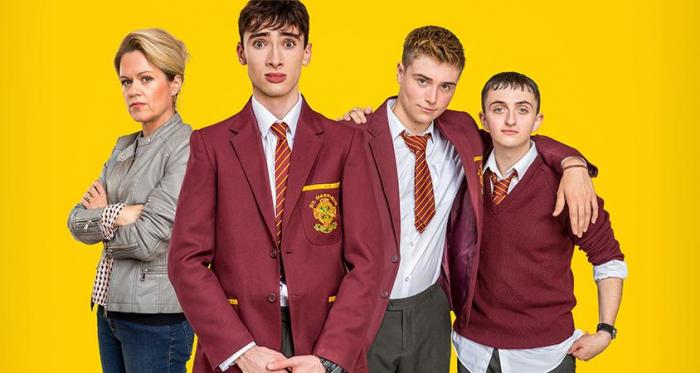 Written by Michael Patrick and Oisín Kearney, My Left Nut is now available to watch on BBC iPlayer.
Based on Michael's real experiences, the story follows a teenage boy who discovers a swelling on his testicle and tries to ignore it. It's a comedy-drama with a heartwarming relationship between a mother and son at the centre.
The show was performed as a stage play at Dublin Fringe Festival and was then made into a three-part TV series for BBC Three.
Michael Patrick is an Irish actor and writer from Belfast. With his co-writer, Oisín Kearney, an Irish writer and director, they won Fishamble's "A Play for Ireland" initiative with The Alternative; their second play after My Left Nut.

You can watch My Left Nut here.
Reviews for the show:
★★★★ "Like the best comedy dramas, My Left Nut was in one moment jokey and the next moving. An insightful, sharp and comedy drama." - iNews

★★★★ "There's a stunning depth to all the characters. My Left Nut is a short but sweet teen drama." - Metro