Theatre, Film and TV | Mar 28, 2022
Nathan Foad's Newark Newark premieres on UK Gold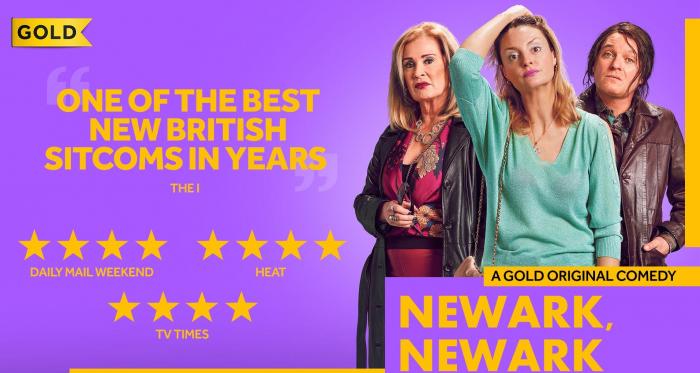 Newark Newark, written, created and Executive Produced by Nathan Foad, will premier on UK Gold on Monday 28th March 2022.
Newark Newark is a brand new comedy set in the small working-class market town in the East Midlands, based loosely on Foad's experience of growing up in his home town in Nottinghamshire. The family sitcom follows weary chip shop manager, Maxine as she tries to ride out her divorce, and all the while dealing with daily dramas of her flamboyant son, Leslie, and ex-husband Terry's relentless attempts to win her back.
Morgana Robinson will take the lead role of Maxine, alongside Mathew Horne as Terry, and Jai Hollis as Leslie. While Oliver Woollford features as Connor.

The three-part series will air on UK Gold at 9pm.