Theatre, Film and TV | Mar 24, 2009
BAFTA Nominations 2009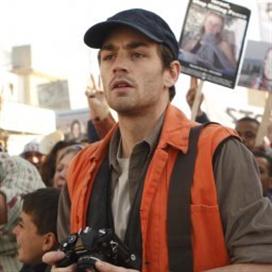 This year's BAFTA Television nominations were announced on 24th March 2009.

In comedy, Star Stories, created and written by Bert Tyler Moore and George Jeffrie has been nominated in the Best Comedy Programme category. Now in its third series, the show has been described as 'the funniest thing on TV' and 'stupid, yet genius'. The BBC2 series The Peter Serafinowicz Show, on which the Dawson Brothers were major contributors, has been nominated in the same category.

The IT Crowd, produced and directed by Richard Boden and starring Katherine Parkinson, has been nominated in the Best Sitcom Category, and will run against The Inbetweeners, created and written by Iain Morris and Damon Beesley, which is up for the same award. The second series of The Inbetweeners will air in April 2009.

In drama, Rowan Joffe is nominated in the Best Single Drama category for his Channel 4 single The Shooting of Thomas Hurndall. The film tells the true story of the Hurndall family's fight for justice after their son Tom, a student photographer, was shot dead by an Israeli sniper on the Gaza strip.

House of Saddam, written and directed by Alex Holmes and produced by Steve Lightfoot, has been nominated for Best Drama Serial. This epic four-part series for BBC and HBO tells the story of the rise and fall of the Hussein dynasty.

Best Drama Series catgory sees Spooks, created by David Wolstencroft, with episodes of this series directed by Peter Hoar, nominated for Best Drama Series up against detective series Wallander, directed in part by Niall MacCormick, along with Shameless, the nominated episode of which was directed by Jim Loach.

Long running BBC drama Casualty is up for Best Continuing Drama Award. The nominated episode, Sex and Death, was written by Casualty's showrunner Mark Catley and directed by Ian Barnes.

Andrea Riseborough has been nominated for the Best Actress Award for her portrayal of the young Margaret Thatcher in Margaret Thatcher: The Long Walk to Finchley, written by Tony Saint and directed by Niall McCormick.

The Choir: Boys Don't Sing, presented by Gareth Malone, is up for Best Feature in the factual section.

Winners will be announced at the BAFTA Awards Ceremony on Sunday 26th April.