Actors | May 18, 2009
In Competition at Cannes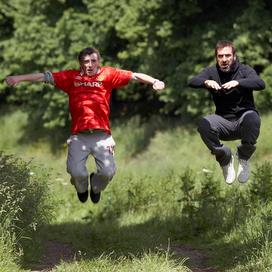 Looking For Eric, Enter The Void and Bright Star have all been selected for competition for the Palmes D'Or at The Cannes Film Festival this month.

Looking For Eric stars Steve Evets as a postal worker on the verge of a nervous breakdown who receives philosophical advice and life coaching from Eric Cantona. The Film opens nationwide in cinemas from 12th June.

Enter The Void is directed by Gasper Noe who had a critical hit with Irreversible and features Olly Alexander in the leading role of Victor. Olly Alexander also plays Tom Keats alongside Thomas Brodie-Sangster as Samuel Brawne in Jane Campion's Bright Star about the life of John Keats.

The Imaginarium of Dr. Parnassus which features Paloma Faith, Montserrat Lombard and Mark Benton and Agora, featuring Rupert Evans, will screen out of competition at the festival, while Wit Licht (English Title: The Silent Army) featuring Thekla Reuten has been selected for a certain regard.

For more information about all of these films, visit the official Cannes Film Festival website.