Actors | Jan 16, 2011
Mark and Mykola Land back on BBC1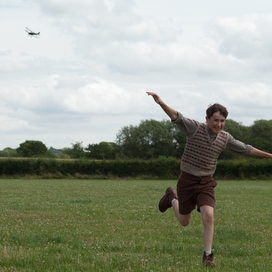 Mark Benton and Mykola Allen reprise leading roles in the second series of Land Girls which returns to BBC1. The drama, which centres around the lives and loves of a group of Women's Land Army workers, received a prestigious Broadcast award for Best Daytime Programme for the first series.
The second series is set to build on the the first series which "proved to be hugely popular, pulling in audiences of more than two million".
Mark plays the role of Farmer Finch who has struck up a relationship with Esther Reeves the Mother of Martin, played by Mykola.
Land Girls is a 5 part series and will be aired on BBC1 at 2.15pm each day from Monday 17th January.