Theatre, Film and TV | Oct 26, 2010
Writers' Guild 2010 Award Nominations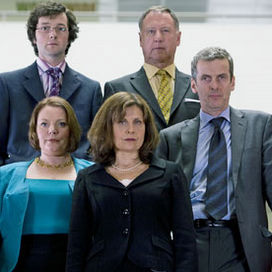 The Writers' Guild Award nominations have been announced. The winners will be revealed at a ceremony on 21st November.
Tony Roche is one of the team of writers on The Thick of It which has been nominated for the third time as Best Comedy.
Katie Hims' radio play Forty Nine, Fifty Three...Wake has been selected as one of the Best Radio Drama choices.
Casualty is on the short list for Best Continuing Drama - Mark Catley is one of the lead writers on the ever popular hospital drama.
Ashes to Ashes was nominated as Best Drama Series and a bunch of Curtis Brown writers were involved; Julie Rutterford, Tom Butterworth, Chris Hurford and Jack Lothian.
Ben Ward has written on two shows nominated in the same category - he co-wrote and revisioned Tracy Beaker Returns and is a major contributor to Horrible Histories and both are up for Best Children's Show.