Books | Jan 28, 2021
Penny Chrimes and Struan Murray longlisted for The Branford Boase award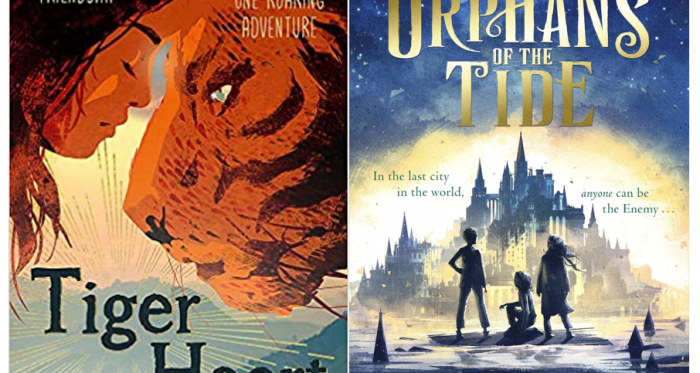 Authors Penny Chrimes and Struan Murray have been longlisted for The Branford Boase award for their novels Tiger Heart and Orphans of the Tide. The prestigious award is given annually to the author of an outstanding debut novel for children, and also recognises the editor of the winning title.

Penny Chrimes' Tiger Heart is a magical tale following Fly, a bold young chimney sweep who frees a remarkable tiger from captivity, and sets off on an adventure to find a mystical land across an ocean to return him home.

Orphans of the Tide by Struan Murray is a middle-grade fantasy that revolves around Seth, a mysterious boy accused of being the Enemy, a vengeful god who appears once a generation to wreak havoc, and Ellie, a fearless young inventor who is the only one to believe him innocent.

The shortlist will be announced on 29th April with the winner chosen on 15th July.