Books | Aug 21, 2019
Philippa Perry, Adam Kay and Lisa Jewell are number one in the Sunday Times Bestseller chart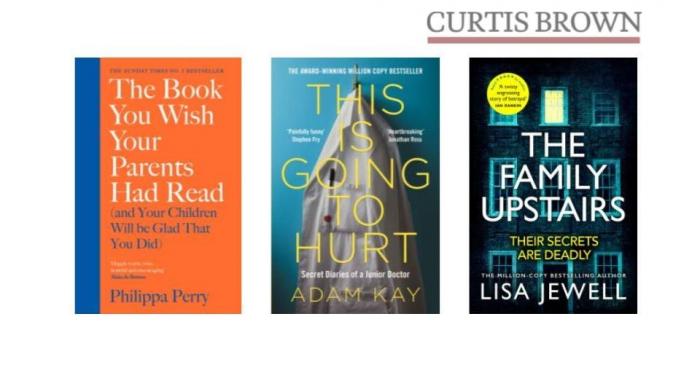 For the second week in a row, Philippa Perry, Adam Kay and Lisa Jewell all retain their top spots in Sunday Times Bestseller chart.
Philippa Perry's guide to parenting, The Book You Wish Your Parents Had Read is number one in General Hardback whilst The Family Upstairs, the compelling new thriller from Lisa Jewell, celebrates a second week at the top in Fiction Hardback since publication. Adam Kay's This is Going to Hurt retains its 52nd week at number one in General Paperback, rounding off a total of a year in the top spot.
There are also a couple of re-entries into the chart from Clare Mackintosh and Liane Moriarty. After the End enters back in at number nine in Fiction Hardback and Nine Perfect Strangers at number nine in Fiction Paperback respectively. Taffy Brodesser-Akner climbs a place to number six in Fiction Hardback with her New York Times bestselling novel, Fleishman is in Trouble.
In other bestseller news, Melissa Hill's feel-good novel The Summer Villa jumps to number one in the Irish Original Fiction chart.

Please see below for the full list of our authors in this week's bestseller charts:

Sunday Times General Hardback:

#1. Philippa Perry, The Book You Wish Your Parents Had Read. Penguin Life

#2. Lisa Taddeo, Three Women. Bloomsbury
Sunday Times General Paperback:

#1. Adam Kay, This is Going to Hurt. Picador

Sunday Times Fiction Hardback:

#1. Lisa Jewell, The Family Upstairs. Century

#4: David Nicholls, Sweet Sorrow. Hodder and Stoughton

#6 Taffy Brodesser-Akner, Fleishman is in Trouble. Wildfire

#9. Clare Mackintosh, After the End. Little Brown


Sunday Times Fiction Paperback:

#6: Frederick Forsyth, The Fox. Bantam Press

#9. Liane Moriarty, Nine Perfect Strangers. Penguin

Other Bestsellers:


Hardback Non-fiction:

#5. Rukmini Iyer, The Quick Roasting Tin. Square Peg
#6. Rukmini Iyer, The Roasting Tin. Square Peg

#7. Rukmini Iyer, The Green Roasting Tin. Square Peg
Original Fiction in Ireland

#1. Melissa Hill, The Summer Villa. Harper Collins