Books | Sep 16, 2021
Rachel Hore and Jane Harper titles picked for the Richard & Judy Book Club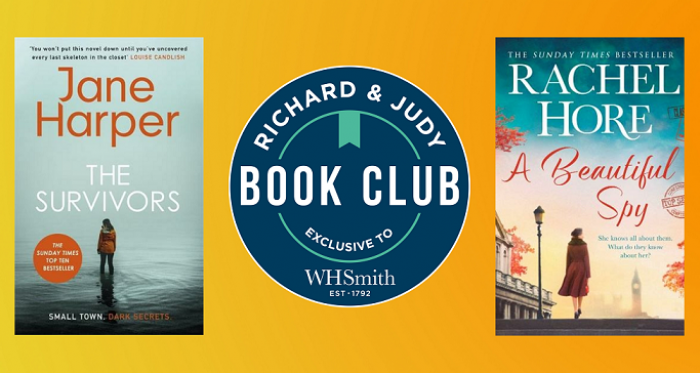 Novels by Curtis Brown authors Rachel Hore and Jane Harper are among the line-up for the Richard & Judy Book Club this autumn.

Rachel Hore's A Beautiful Spy (published by Simon & Schuster UK) tells the story of Minnie Gray, a young woman who became a spy for the British government through the 1920s and 30s. Inspired by the true story of British spy Olga Gray, the novel follows the young Minnie who defies the expectations of her family to get married and have children, instead leading a double life and undertaking a mission to infiltrate the Communist movement. Richard and Judy described A Beautiful Spy as "a story of true courage, grit, and sacrifice". Rachel is the author of eleven bestselling novels and is a million-copy Sunday Times bestseller. This is her third time as Richard and Judy Book Club pick.

The Survivors (published by Little, Brown) written by Jane Harper sees Kieran Elliott's life changed forever on a single day when a reckless mistake led to devastating consequences. The guilt that haunts him still resurfaces during a visit with his young family to the small coastal town he once called home. When a body is discovered on the beach, long-held secrets threaten to emerge in the murder investigation that follows. Yes, it's a murder mystery," said Richard Madeley of the book, "but also a chronicle of youth, grief and growing up". Jane Harper's previous novel The Lost Man was also picked for the Richard and Judy Summer 2019 Book Club list.

The podcast that runs alongside of the UK's biggest book club will also return at the end of September, with Richard and Judy interviewing the authors and discussing their book.