Actors | Dec 13, 2011
Robert Glenister, Jamie Glover and Paul Ready star in Noises Off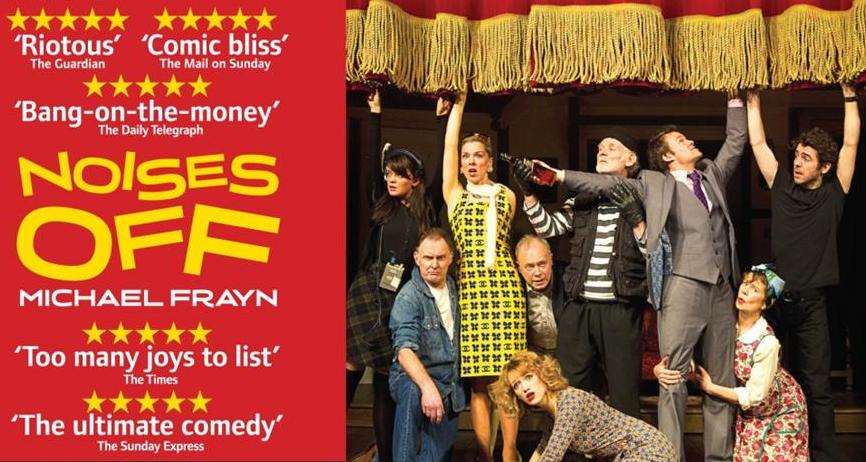 Robert Glenister, Jamie Glover and Paul Ready star in Michael Frayn's chaotic comedy Noises Off at the Old Vic Theatre.
First performed in 1982 and subsequent winner of the Olivier and Evening Standard Awards for Best Comedy, the play follows the back and onstage trials of a company of rep actors trying desperately to negotiate their way through rehearsals fraught with an undercurrent of personal issues and culminating in a truly unhinged performance at the end of their tortured tour.
Robert Glenister plays Lloyd Dallas, the director of the production who is trying in vain to steer the ship (hampered somewhat by his emotional 'involvement' with some of the cast).
Jamie Glover plays matine idol Garry Lejeune, whose off-stage relationship with another cast member threatens the balance of performance on stage.
Paul Ready plays Tim, the put-upon stage manager, charged with the task of managing the unravelling chaos.
Having given the production 5 stars, The Guardian calls it one 'of the funniest plays you could ever hope to see', whilst The Telegraph hail it as 'an infallible escape into happiness'.
Noises Off opens on Tuesday 13th December and performs until the 10th March.
Image (c) Jay Brooks