Theatre, Film and TV | Jul 2, 2015
Rufus Norris directs Wonder.Land at Manchester International Festival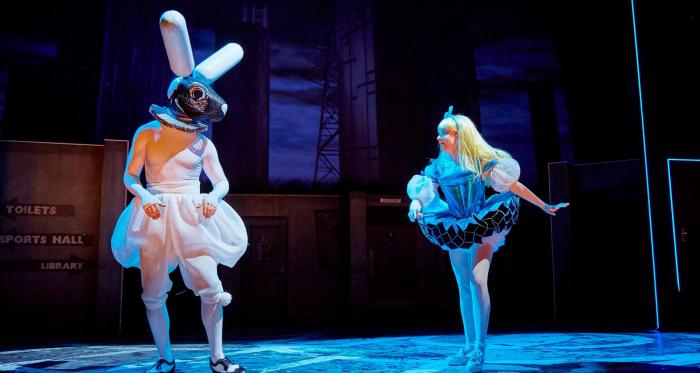 Rufus Norris directs the new musical Wonder.Land, which opens at Manchester International Festival on 2nd July.
Written by Moira Buffini and with music by Damon Albarn, this new musical is inspired by the world of Lewis Carroll's Alice in Wonderland. In this adaptation, Wonder.Land is a virtual reality world where the bullied and unhappy Aly can escape and become Alice, her brave and beautiful alter-ego (Rosalie Craig).

Rufus Norris is the current Artistic Director of the National Theatre, having taken up the post in April 2015. He recently directed a modern retelling of Everyman, currently playing in the Olivier Theatre and starring Chiwetel Ejiofor. London Road, his critically acclaimed film adaptation of the National Theatre musical about the 2006 murders in Ipswich is currently playing in cinemas.

Tom Deering is Music Director for the show. Most recently Tom was the Music Director of Made in Dagenham at the Adelphi Theatre, London. Other recent credits as Musical Director include: Hobson's Choice (Regent's Park), From Here to Eternity (Shaftesbury Theatre) and was the Musical Supervisor of the UK premiere of In the Heights at the Southwark Playhouse.

Javier De Frutos is the Choreographer for the show. Javier's recent choreography work can be seen in the London Road film, Table at The Shed (National Theatre) and Cabaret at the Lyric Theatre.
Wonder.Land opens at Manchester International Festival on 2nd July and runs until 12th July. Wonder.Land will transfer to the National Theatre in November 2015.