Books | Apr 25, 2018
Ruth Jones, Adam Kay and Matthew Syed top UK bestseller lists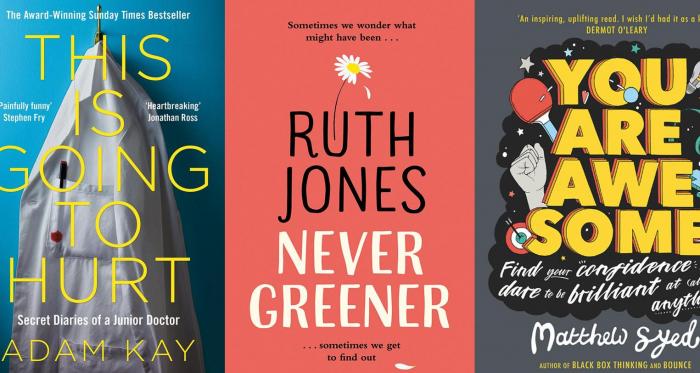 Curtis Brown authors have bagged a hat trick on the UK bestseller lists this week, landing three number one spots amongst a total of six titles within the top ten.

Ruth Jones' debut novel Never Greener was the number one bestselling hardback fiction book; Adam Kay's This Is Going To Hurt: Secret Diaries of a Junior Doctor held the top position for paperback non-fiction, and Matthew Syed's You Are Awesome took the number one spot on the children's list.

Jojo Moyes' Still Me, Santa Montefiore's The Last Secret of the Deverills, and Jeffrey Archer's Tell Tale achieved top ten positions within their respective categories.