Theatre, Film and TV | Apr 8, 2022
Scandaltown directed by Rachel O'Riordan opens at Lyric Hammersmith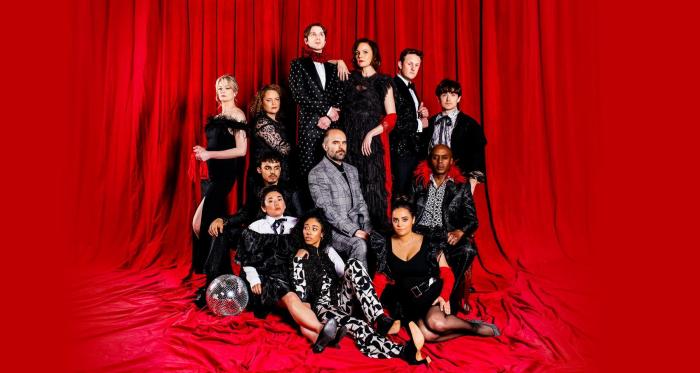 Rachel O'Riordan's staging of Mike Bartlett's irreverent new satire Scandaltown opens at the Lyric Hammersmith Theatre on 8th April running until 14th May.
Reuniting with Bartlett after a critically acclaimed revival of Love, Love Love which was part of her debut season as the Lyric's Artistic Director, O'Riordan (Olivier Award winning Killology) directs this riotous Restoration Comedy for the 21st Century with 12-strong ensemble, exquisite score and finest couture.
The show follows noble heroine Miss Phoebe Virtue after she receives worrisome news on Instagram about her brother Jack's reputation in London Town. Welcome to the party of the season, uncovering rakish decadence, power, hypocrisy, and explicit hashtags.
The cast features Aysha Kala (BAFTA Breakthrough Brit, The Welkin - National Theatre).
Director Rachel O'Riordan said: "I am delighted to be directing Mike Bartlett's new play Scandaltown at the Lyric. Mike is one of our most exciting writers, with a huge heart. I was so disappointed when we had to cancel the run of Love, Love, Love due to Covid because audiences were having such a good time in our theatre. Mike wrote Scandaltown, especially for our beautiful Matcham auditorium – the most beautiful theatre in London. I can't wait to share this funny, bold new play with our audiences."

Praise for Scandaltown:
'Scandaltown is a lot of fun...There's something really smart about the way that the Regency obsession with virginity maps onto today's quest for moral purity' - Time Out
'a well-plotted and provocative comedy which doesn't take itself too seriously' - Londonist
'The play has some fun with the idea of a shifting sense of public morality, generational divides, and the outrage engine of social media.' - The Stage