Actors | Oct 4, 2018
Screen International Stars of Tomorrow 2018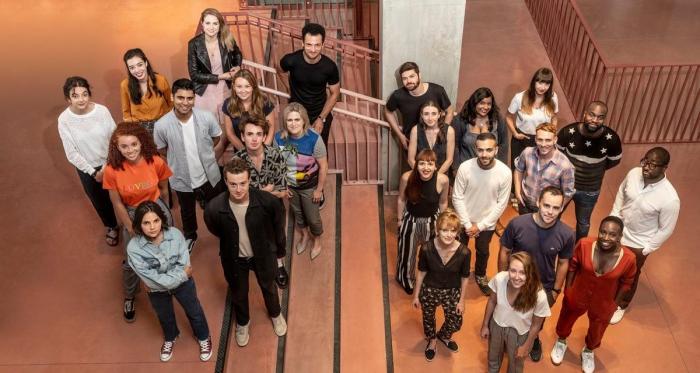 Screen International has revealed its Stars of Tomorrow 2018, shining the spotlight on the up and-coming actors and filmmakers in the UK and Ireland who are primed to make their mark in the industry in the years to come. Curtis Brown has four actors and one director in this year's roundup.
Joseph Quinn was cast as the enigmatic Leonard Bast in the BBC and Starz' Howards End before going on to play Enjolras in the BBC's retelling of Les Misérables. Earlier this year he shot the lead in Claire Oakley's feature film Make Up opposite Molly Windsor.
Jamael Westman trained at RADA and was immediately cast in Torn at the Royal Court, written by Nathaniel Martello White. Within 6 months Jamael was cast as the title role in Lin-Manuel Miranda's ground-breaking show Hamilton and subsequently nominated for Best Actor at the Olivier Awards
Antonio Aakeel caught attention leading British Independent film Eaten By Lions, the story of a young boy's quest to find his real father. Later this year he returns to the big screen as the lead in Grenada Night. His TV credits include the BAFTA award-winning Three Girls and he's currently shooting Dublin Murders, produced by Element Pictures.
Erin Kellyman played the role of Enfys Nest in Ron Howard's Solo: A Star Wars Story and has recently finished shooting the lead role of Eponine in the BBC's retelling of Les Miserables opposite Dominic West and David Oyelowo.
Gabriel Bissett Smith directed and starred in his debut short Thrush, which won the 2010 Vimeo best narrative short award. Gabriel currently has a number of film/TV works in development, including a horror-comedy about a disabled woman learning her carer is a serial killer, and a high-school comedy Offbeat about a boy who loses control of his body when he hears music.