Books | Apr 25, 2019
Steven Camden's poetry collection shortlisted for the CLiPPA PRIZE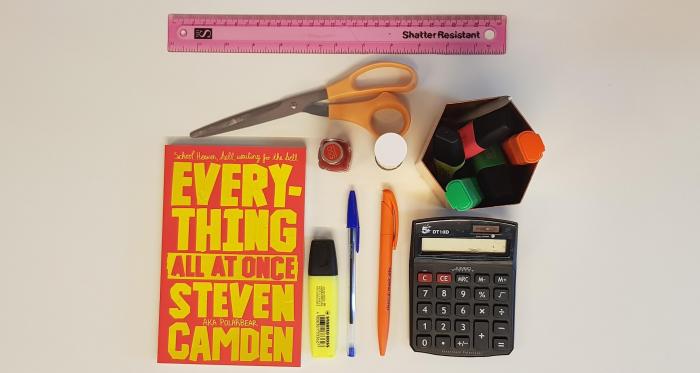 Everything All At Once by Steven Camden has been shortlisted for this year's CLiPPA award: the UK's only award for published Children's poetry run by the CLPE.
Everything All At Once is a collection of poems that speak to the kaleidoscope of teen experience and life at secondary school. Zooming in across a cast of characters, Camden writes about moments that span everything from finding friends and falling out, to loving lessons, losing it, wearing it well and worshipping from afar.
The winner of CLiPPA 2019 will be announced at a ceremony at the National Theatre in central London on Wednesday 3rd July 2019. Read the full story here.