Books | Jul 3, 2019
Steven Camden wins CLiPPA 2019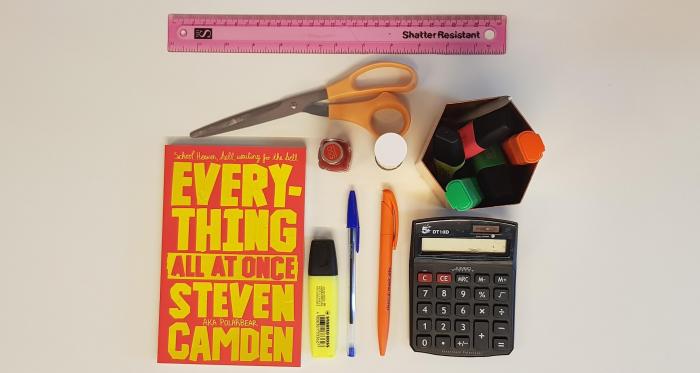 Steven Camden has won the annual Centre for Literacy in Primary Poetry Award (CLiPPA), for his debut collection Everything All At Once, published by Macmillan Children's Books. He was presented with the trophy and a £1,000 cheque at the Lyttleton at the National Theatre.

The judges said: "Steven's collection has so many things to recommend it, not only the mastery of our living written/spoken language but also an intense insight into the heart of a secondary school - the nuances and faceslaps of being that age, of tiptoeing or prat-falling through that environment. The heartaches and the anxieties, the laughs, the embarrassments and the low slants of daylight. It's as much a guidebook to navigating those tricky waters as it is a record of what he's seen. A copy of this should be given to every kid about to go up to secondary school."

Louise Johns-Shepherd, chief executive at CLPE, said: "Through our research and work with schools at CLPE, we regularly see the transformative power of poetry on children's engagement with reading and writing. Poetry allows children to see things from the perspective of others, to form opinions and be reflective, to understand how language is used for effect and to show them that they too can have a voice, through writing poetry of their own.

"CLiPPA champions children's poetry because we believe it is absolutely fundamental to their literacy development and we want children to have access to the best poetry from the earliest age. Steven Camden's collection brings us the some of the finest poetry for young people. Eloquent and complex as well as engaging and accessible, it shows the power of poetry to take the reader on an emotional journey towards adulthood."

In Everything All At Once, Steven Camden's poems speak to the kaleidoscope of teen experience and life at secondary school.