Theatre, Film and TV
Strikeback's back
Oct 22, 2013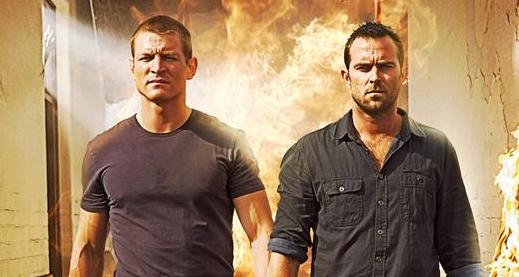 Emmy nominated action series Strikeback, written and exec produced by James Dormer, and with episodes directed by Paul Wilmshurst, returns for a fourth series to Sky 1 HD on Monday 28th October at 9pm.
Starring Philip Winchester, Sullivan Stapleton, Dougray Scott and Robson Green, the show kicks off with a new threat to the elite special forces team: an Iranian terrorist with designs on the west and the Russian arms dealer who is their first lead.
Tune into Strikeback Monday 28th October at 9pm on
Sky 1 HD.

Praise for Strikeback
"a slick affair, crisply directed…scripted with considerable sharpness..and full of belting action sequences."
Telegraph
"excellent cinematography, stellar performances and a surprisingly balanced global perspective makes this story of two former British SAS soldiers a thoroughly enjoyable action romp." GQ
"British action series that packs a Die Hard-style thrill around every corner." Metro