Books | Jul 16, 2021
Struan Murray wins the Branford Boase Award 2021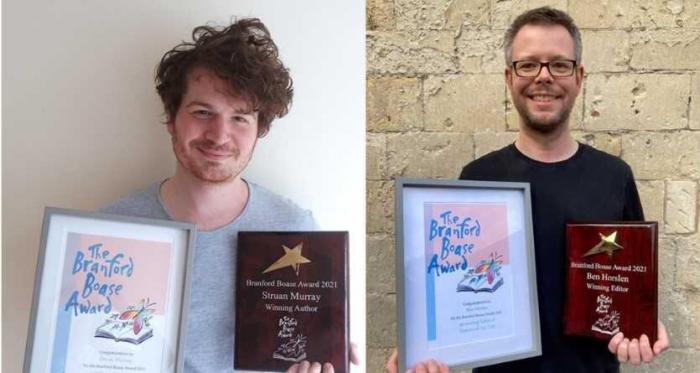 Struan Murray has been awarded The Branford Boase Award for his novel Orphans of the Tide along with his editor Ben Horslen. The Branford Boase is given annually to the author of an outstanding debut novel for children, and recognises the novel's editor in its presentation of this prestigious award.

This year's panel of judges was chaired by Julia Eccleshare, children's director of the Hay Festival. The panel also included YLG Librarian of the Year 2020 Zoey Dixon, founder of TheReaderTeacher.com Scott Evans, author of 2020 Branford Boase Award winner Liz Hyder, and Chicken and Frog bookshop's Natasha Radford.

Murray's debut is a middle-grade fantasy set in the last city of a drowned world and follows Seth, a mysterious boy accused of being the Enemy – the fearsome and vengeful god who appears once a generation to wreak havoc – and Ellie, a fearless young inventor who is the only one to believe him innocent.