Books | Jan 5, 2021
Stylist Names Best New Fiction for 2021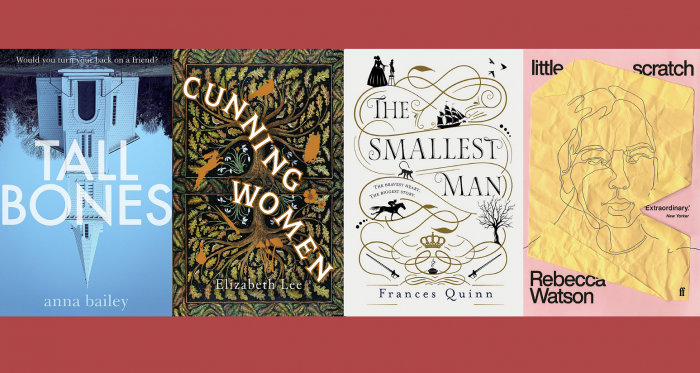 Stylist have unveiled their '48 unmissable new books to read this year'. Amongst those highlighted are Curtis Brown authors, Anna Bailey, Elizabeth Lee, Frances Quinn and Rebecca Watson.

Twenty-four year old Bailey's atmospheric debut, Tall Bones, which follows the disappearance of a teenage girl in a small Colorado Town is due to be released in March with Stylist drawing comparisons to 'the darkness of Twin Peaks and Gillian Flynn's Sharp Objects'.

Elizabeth Lee's novel, Cunning Women, is inspired by the Pendle Witch Trials and sees young girls conceal their powers within a community turning on one another, leading Stylist to dub it 'the perfect read'. The book is set to come out in April.

Out this month and summed up as 'not your ordinary historical fiction', The Smallest Man by Frances Quinn draws from the true story of Jeffrey Hudson, court dwarf to Queen Henrietta Maria of England and centres on the unique relationship between two souls set against a backdrop of Civil War.

Finally, Rebecca Watson's debut little scratch follows a day in the life of a young woman as her every thought is recorded, leading readers to the darker truths lurking beneath. With Stylist tipping it to 'be on every prize list' make sure to look out for it this month.

Read the full list here.