Translation Rights | Sep 5, 2017
Tania Aebi's Maiden Voyage to be adapted into a film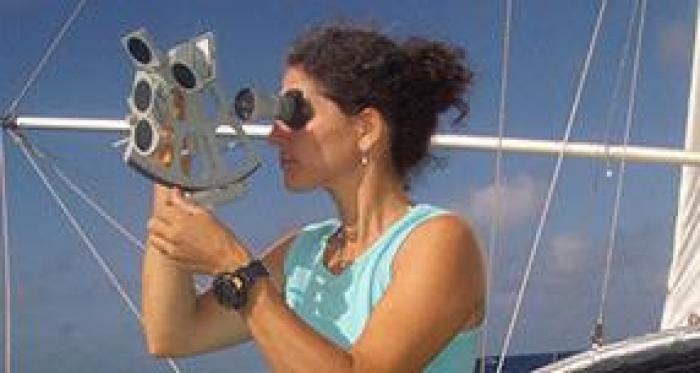 Tania Aebi's 1989 memoir Maiden Voyage is set to be adapted into a film, with the working title of Girl at Sea. The adaptation of the YA bestseller, written by screenwriter Joel Silverman, was bought by Cohen Media Group.

Tania Aebi was an unambitious eighteen-year-old – a bicycle messenger in New York City by day, a Lower East Side barfly at night. In short, she was going nowhere – until her father offered her a challenge: Tania could choose either a college education or a twenty-six-foot sloop. The only catch was that if she chose the sailboat, she'd have to sail around the world – alone. She chose the boat, and for the next two and a half years and 27,000 miles, it was her home.

With only her cat as companion, she discovered the wondrous beauties of the Great Barrier Reef and the death-dealing horrors of the Red Sea. She suffered through a terrifying collision with a tanker in the Mediterranean and a lightning storm off the coast of Gibraltar. And, ultimately, what began with the sheer desire for adventure turned into a spiritual quest as Tania came to terms with her troubled family life, fell in love for the first time, and most of all confronted her own needs, desires, dreams, and goals.

In November 1987, at 21, Tania Aebi returned to New York City a solo-circumnavigator. She spent the following year reliving the trip, writing the bestselling Maiden Voyage with co-author Bernadette Bernon.