Translation Rights | Aug 29, 2019
Tara Westover and Eli Saslow announced as Dayton Literary Peace Prize finalists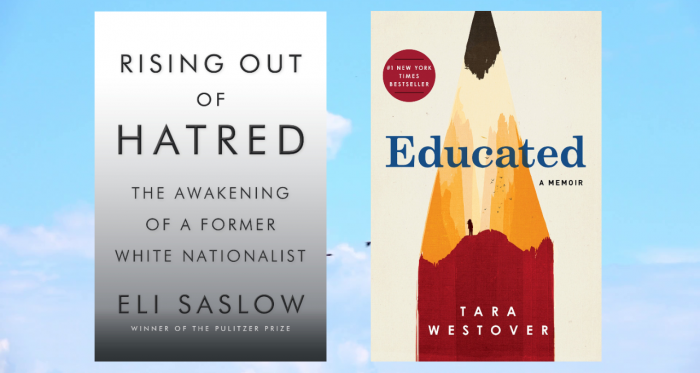 Tara Westover's Educated and Eli Saslow's Rising Out of Hatred have been announced as finalists in the non-fiction category for the 2019 Dayton Literary Peace Prize. The award recognises writers whose works promote peace, social justice and global understanding, and was named after the Dayton Peace Accords that ended the Bosnian war in 1995.

Westover's Educated is an unforgettable memoir about a young girl who, kept out of school, leaves her survivalist family and goes on to earn a PhD from Cambridge University, and has been lauded by Kirkus as 'an astonishing account of deprivation, confusion, survival, and success'. Saslow's Rising Out of Hatred tells the true story of how a prominent white supremacist changed his views when he attended a liberal arts college, with The Washington Post calling it 'essential reading for our political moment'.

Sharon Rab, Chair of the Dayton Literary Peace Prize Foundation, said of this year's finalists, "These books remind us that, as the planet grows ever more interconnected, violence can have far-reaching repercussions - but so can peace, and every individual effort toward healing, whatever the circumstances, can go a long way toward making the world a better place."

A winner and runner-up in fiction and non-fiction will be announced on 17th September. Winners receive a $10,000 prize and runners-up receive $5,000, and will be lauded at a gala ceremony in November.