Theatre, Film and TV | Sep 13, 2019
Temple premieres on Sky One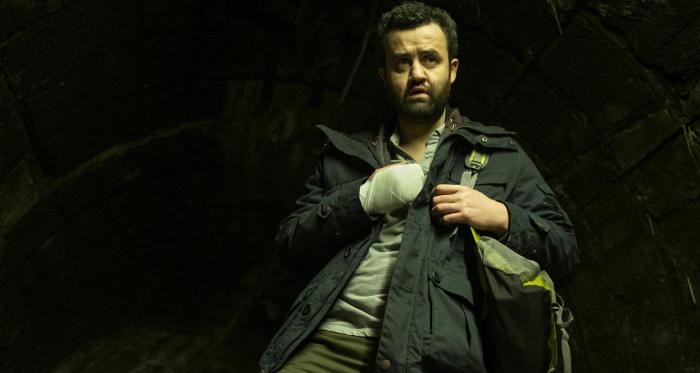 New thriller Temple premieres on Sky One on Friday 13th September.

Adapted by Mark O'Rowe from the Swedish hit series Valkyrien created by Erik Richter Strand, Temple features directing by Luke Snellin and Shariff Korver.

The series stars Mark Strong as a surgeon who attempts to battle his own demons by setting up an underground medical clinic treating all those who can't, or won't, seek official health care. Daniel Mays co-leads the series, an unlikely business partner with a checkered past and something to prove.
The cast also includes Turlogh Convery, Adeyinka Akinrinade, Michael Salami and Malcolm Storry.
Mark O'Rowe is an acclaimed playwright and screenwriter. His plays include Terminus, Howie the Rookie and Our Few and Evil Days and his films include Boy A, Broken and Intermission. Most recently, Mark wrote and directed the feature film, The Delinquent Season, starring Cillian Murphy and Andrew Scott.

Luke Snellin is an acclaimed director of television and film. His previous work includes opening Nick Payne's Wanderlust for the BBC & Netflix starring Toni Colette. He is currently working on the feature adaptation of John Green, Maureen Johnson and Lauren Myracle's book Let It Snow for Netflix.
Shariff Korver is a screenwriter and director. His award-winning debut feature film Infiltrant premiered at the Toronto International Film festival in 2014. In 2017 Shariff created, co-wrote and directed FENIX, which premiered at Rotterdam Film Festival and was selected for Series Mania in 2018.

Erik Richter Strand's original series Valkyrien launched the channel Walter Presents in the US and won Best Drama and Best Male Actor at the Norwegian Gullruten 2017 awards.
The first episode of Temple will launch on Sky One and Now TV on Friday 13th September, and episodes will be available to watch each Friday thereafter.