Translation Rights | May 4, 2018
The 13-Storey Treehouse wins Hänsel & Gretel Reader's Choice Award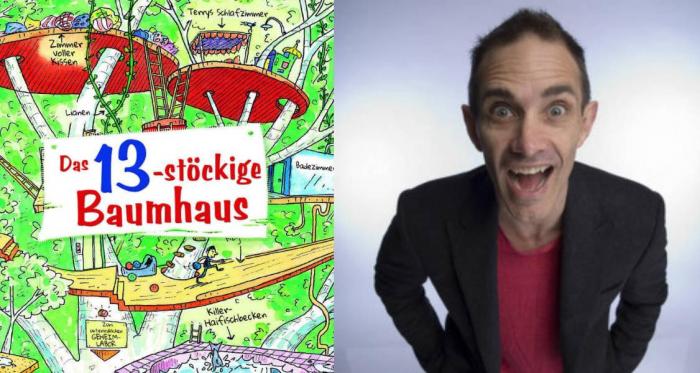 Andy Griffiths' fantastically funny The 13-Storey Treehouse has been named the winner of the Hänsel & Gretel Reader's Choice Award 2018.
The award was launched by school librarians in several international schools throughout Germany. A Book Club comprising of 12 children from across 19 schools formed the judging panel, reading their way through the shortlist during the academic year.
The Hänsel & Gretel Reader's Choice Award aims to build excitement around reading, broaden literary choices and create a sense of community within German international schools.
The Treehouse series has now sold 7 million copies worldwide with 3 million in Australia. There are 84 translations in print across the world and rising.