Theatre, Film and TV | Mar 3, 2022
The Dropout comes to Hulu and Disney+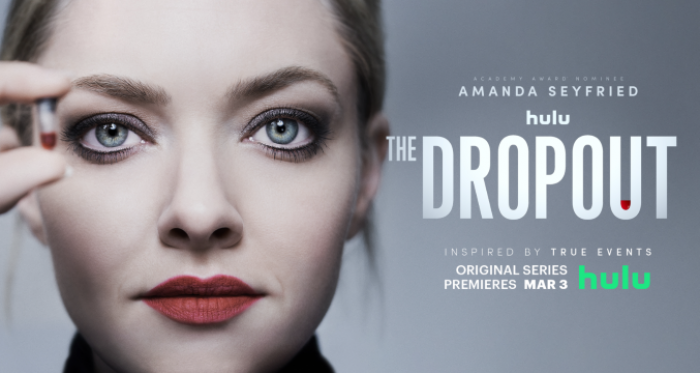 The Dropout has premiered on Disney+ in the UK and Hulu in the US, with episodes 5 and 6 directed by Francesca Gregorini.
The Dropout follows the real-life story of Elizabeth Holmes (played by Amanda Seyfried), and Theranos, an unbelievable tale of Silicon Valley ambition and fame gone horribly wrong. How did the world's youngest self-made billionaire bluff her way to the top – and then lose it all in the blink of an eye? It also stars Naveen Andrews, William H Macy, Laurie Metcalf and Stephen Fry.
The series comes to Hulu from Searchlight Television and 20th Television, and is executive produced by showrunner Elizabeth Meriwether.