Theatre, Film and TV | Apr 1, 2022
The House with Chicken Legs opens at Home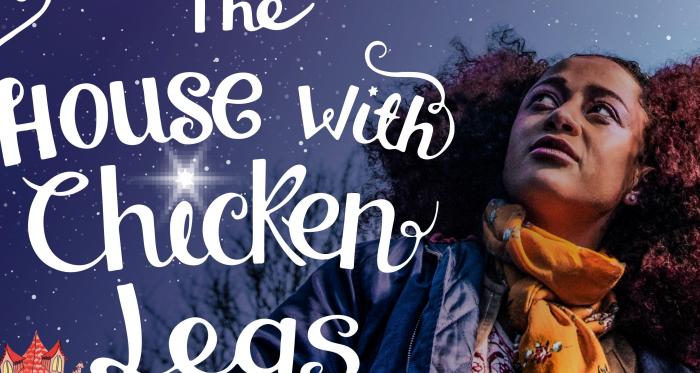 Les Enfants Terribles present The House with Chicken Legs at Home Manchester, an adaption of Sophie Anderson's much loved novel. Written and co-directed by Oliver Lansley. Costume design and puppetry by Samuel Wyer.
Based on the best-selling novel by Sophie Anderson, the play tells the story of Marinka dreams of a normal life, where she can stay somewhere long enough to make friends. But there's one problem – her house has chicken legs and moves on without warning. For her grandmother is Baba Yaga who guides spirits from this world to the next. Marinka longs to change her destiny and break free from her grandmother's footsteps, but her house has other ideas…

A beautiful, engaging, and thought provoking story that deftly navigates the complexities of grief and loss against the backdrop of growing up and fitting in.

The play will run until April 23rd and tickets can be purchased on the Home Theatre's website.
Reviews of The House with Chicken Legs:
"a piece packed with fun, exuberant musical numbers, amusingly irreverent performances and inventive theatricality" – ★★★★★ The Guardian

"Les Enfants Terribles' adaptation is respectful to both the source material and the audience. It examines demanding themes in an arresting and highly entertaining manner and features delightful characters and a wonderful atmosphere. It is a show that has legs and deserves to run" – ★★★★★ The Reviews Hub

"this is a great show that will appeal to most ages…which envelops you in a great story and looks and sounds stunning. Highly recommended" – ★★★★★ British Theatre Guide