Actors | Jul 18, 2014
The Mill returns to Channel 4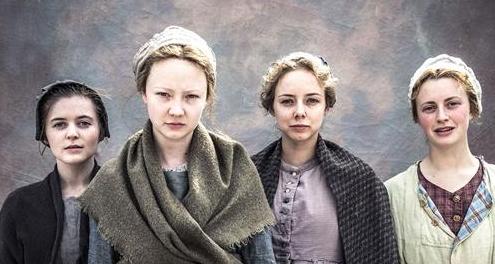 Kerrie Hayes, Katherine Rose Morley, Sacha Parkinson and Ciaran Griffiths reprise their roles in the second series of Channel 4's popular period drama The Mill. Holly Kenny also joins the cast.

This new six part second series covers the period between 1838-1842, focusing on the lives of the Quarry Bank mill-workers against a background of significant social and political changes.

Kerrie Hayes returns as feisty Liverpudlian apprentice and protagonist Esther Smith. Kerrie was nominated for a BAFTA for Best Actress based on her performance in the first series. Katherine Rose Morley plays the once timid and shy Lucy Garner who now, due to her close and sister-like friendship with Esther has grown in confidence. But their friendship is tested when Esther meets apprentice shoemaker Will Whittaker. Katherine Rose is currently filming the third series of Last Tango in Halifax, where she reprises her role as Ellie.

Sacha Parkinson plays Miriam Caterall, a quiet but inquisitive worker at the mill whose growing friendship with newcomer Peter attracts the ire of other mill-workers. Sacha has recently finished shooting the new BBC 3-part series The Driver opposite David Morrisey. She is currently filming the third series of Mr Selfridge, in which she plays Connie Hawkins.


Ciaran Griffiths reprises his role as Matthew Boon and is currently shooting a leading role in Jimmy McGovern's series Moving On for BBC1.

The second series of The Mill begins on Channel Four on Sunday 20 July at 8pm.