Books | Sep 18, 2018
The Spy and The Traitor by Ben Macintyre publishing September 20th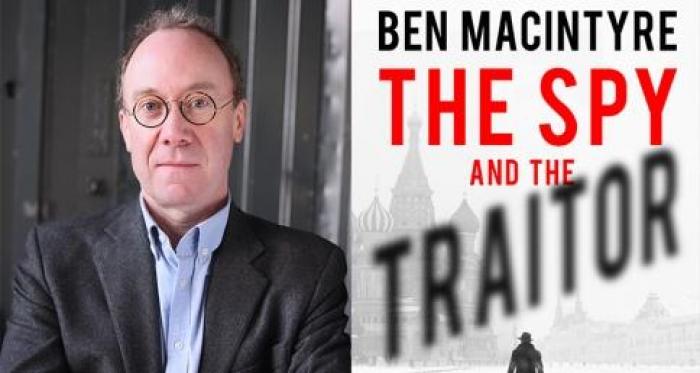 Ben Macintyre's latest novel, The Spy and The Traitor will be released on September 20th.
Possibly his greatest spy story yet, The Spy and The Traitor details the thrilling story of Oleg Gordievsky, a senior KGB office who was a double agent for MI6 and who's work helped hasten the end of the Cold War. Emerging the reader in the world of betrayal and duplicity, we follow Gordievsky on his nail-biting escape from Moscow in 1985.
Ben Macintyre is a writer for The Times and the bestselling author of A Spy Among Friends, Double Cross, Operation Mincemeat, Agent Zigzag, and Rogue Heroes, among other books. Macintyre has also written and presented BBC documentaries of his work.