Books | Jan 14, 2019
Times Books of the Month for Gerald Seymour and Lucy Foley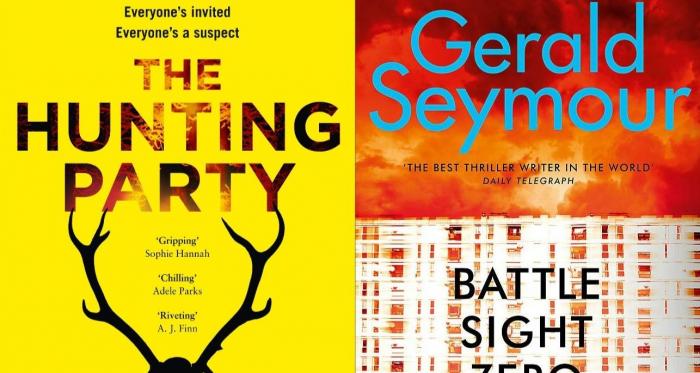 Gerald Seymour and Lucy Foley's recent novels have been named Times Books of the Month.

Gerald Seymour's Battle Sight Zero is the Sunday Times Thriller of the Month: "Typically thoroughly researched, expertly told and enthralling, Seymour's 35th novel echoes its predecessors in making clear that achieving one victory does not mean the war is over."

Published by Hodder in January 2019, the novel follows undercover officer Andy Knight who has infiltrated an extremist group intent on bringing the Kalashnikov AK47 to Britain - something MI5 have been struggling for years to prevent.

He befriends Zeinab, the young Muslim student from Yorkshire who is at the centre of the plot. Supremely suspenseful, Battle Sight Zero follows Andy and Zeinab to the lethal badlands of the French port city, simultaneously tracking the extraordinary life journey of the blood-soaked weapon they are destined to be handed there.

Gerald Seymour was a reporter at ITN for fifteen years, where his first assignment was covering the Great Train Robbery in 1963. He later covered events in Vietnam, Borneo, Aden, the Munich Olympics, Israel and Northern Ireland.

Lucy Foley's The Hunting Party­ has been named Crime Fiction Book of the Month by The Times: 'Lucy Foley proves that the traditional country-house murder formula, so loved by authors of the golden age, can still work brilliantly.' Set on a remote Scottish estate where a group of old friends with old grudges have gathered to celebrate New Year's Eve, Foley's highly anticipated novel will be published by HarperCollins at the end of January.